ALMERÍA IS STUNNING
Come visit us and you will discover the beautiful landscapes that our province offers you, the warmth of its people and its extraordinary gastronomy.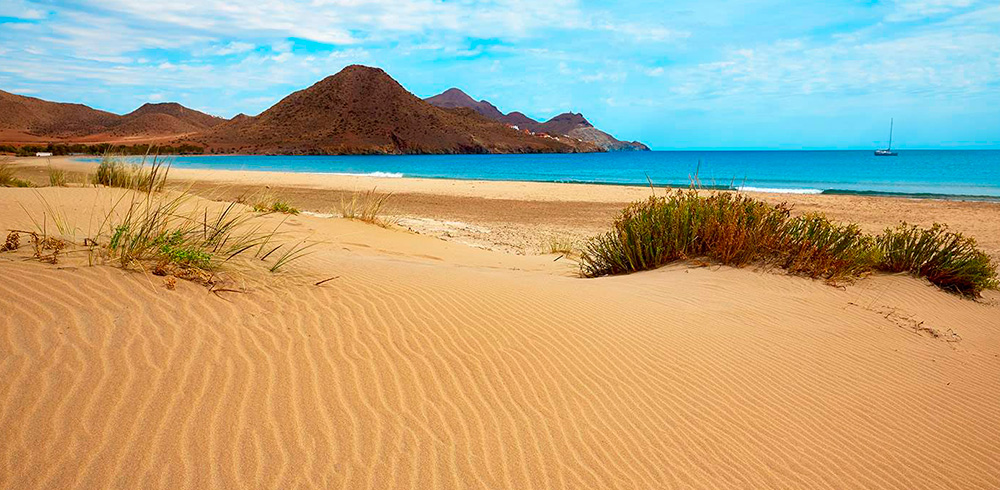 Almería
A paradise in the Mediterranean region offering a landscape of incomparable beauty. Almería is still a quiet and unknown area that has nothing to do with the large crowded tourist areas in which the essence of our coasts is lost. With over 3,000 hours of sunshine per year, less than 300ml of rain and a warm all year round climate, the province is a sun worshiper's paradise.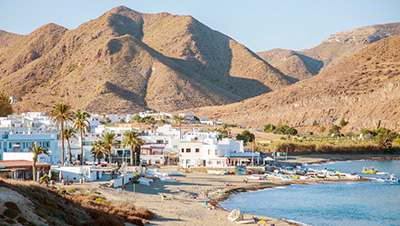 Almería is a gastronomic capital, it has untouched beaches and emerging nudist complexes; rugged cliffs, hidden coves and transparent sea water such as those of Cabo de Gata, Natural Parks such as those of Sierra María-Los Vélez; the desert landscape in Tabernas and the most fertile and productive vegetable garden in the Levante.
All this makes the place unbeatable with the magic of the snow, the Mediterranean forest, the desert and the sea.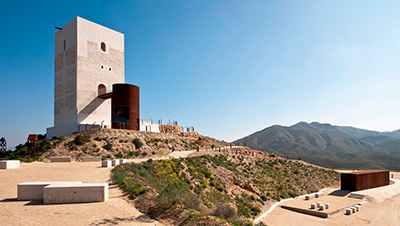 Huércal-Overa is the historic capital of the Levante region and is characterized by its fertile lands that allow high agricultural and livestock production, as well as a Fun Fair, Festivities in October and Easter parades that are recognized throughout the world.
If what you are looking for is a calmer way of life but still with access to beautiful beaches, this is the perfect place to buy a home or if you prefer to have your second home to relax and enjoy. Here you can do all kinds of activities: hiking trails around different mountains, quad or horseback riding through the multitude of Ramblas, enjoy the typical gastronomy and enjoy the beaches, it all depends on you.
ALMERIA IS STUNNING